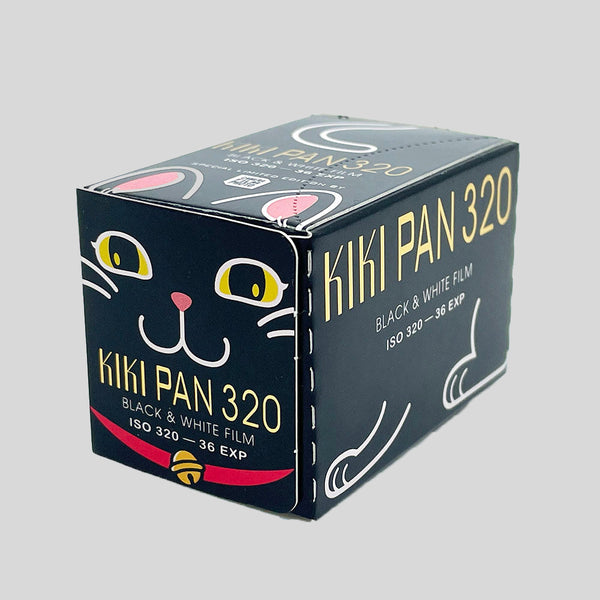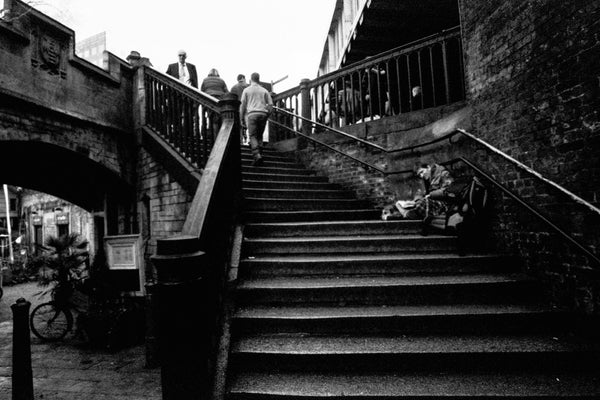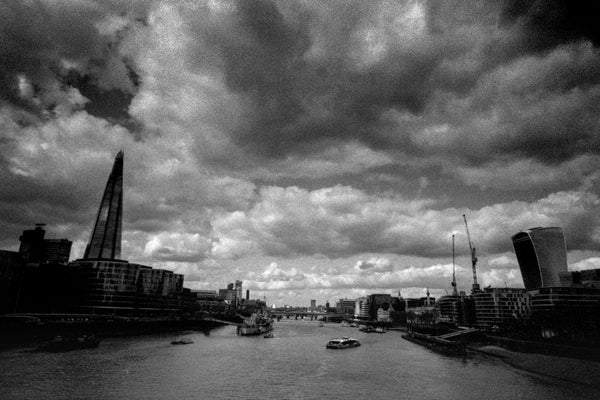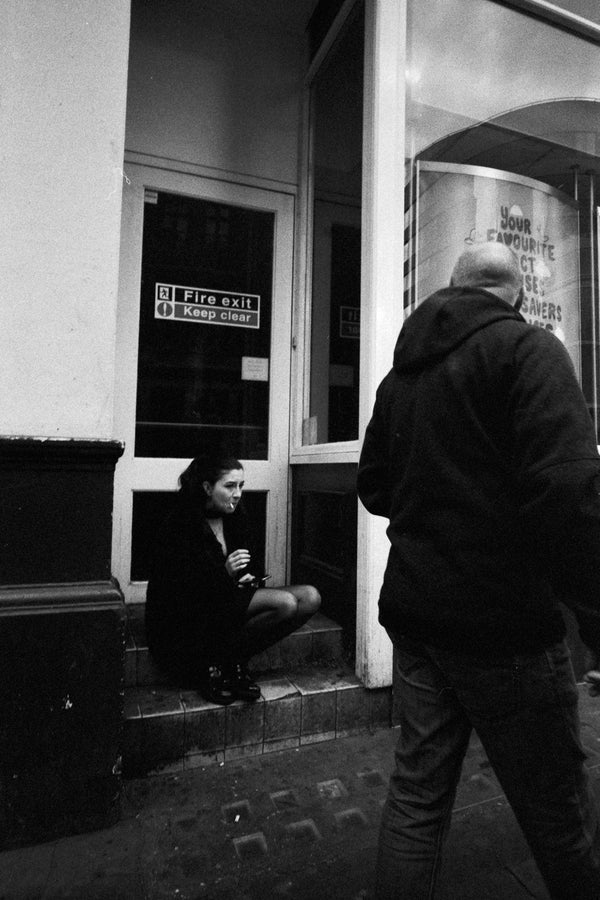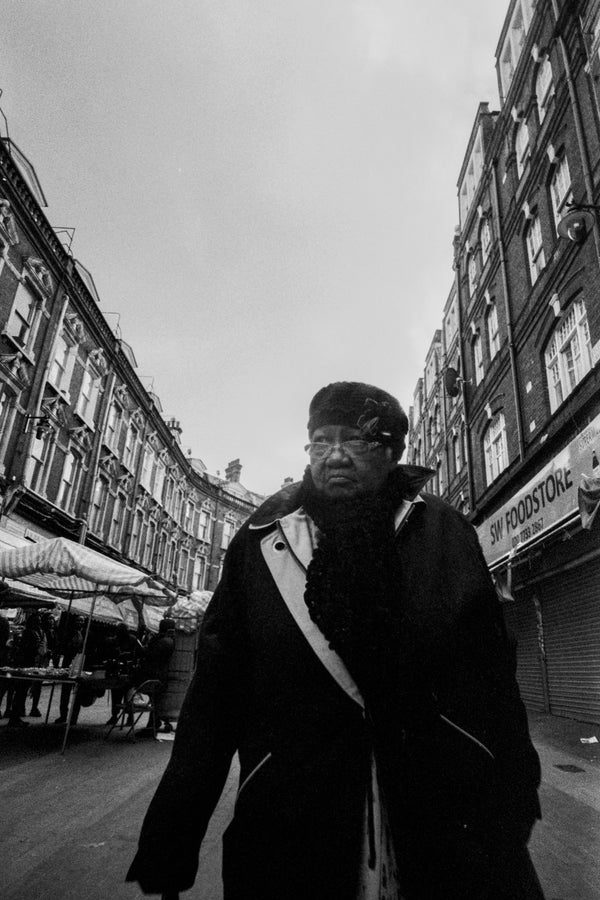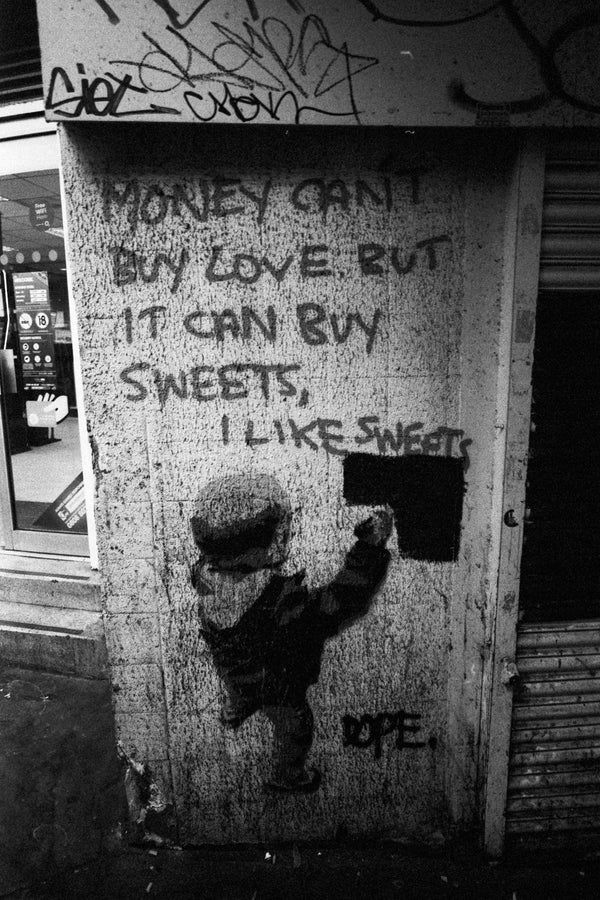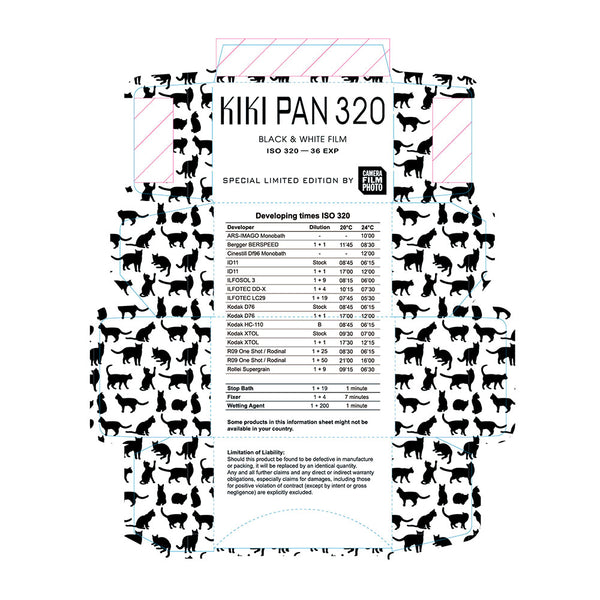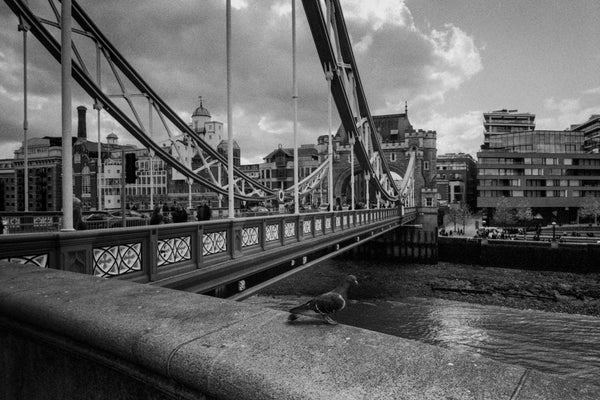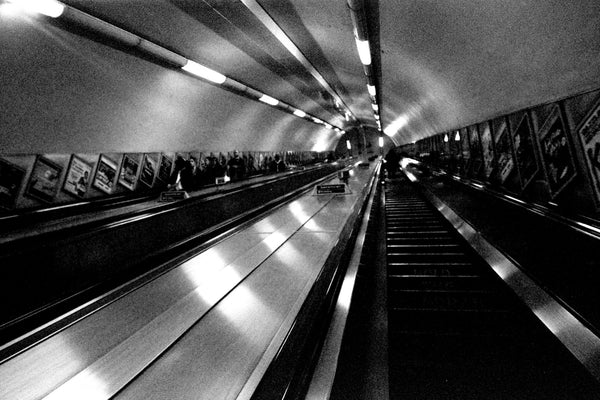 Kiki Pan 320 135-36 
Made in: EU
Film Type: B&W Roll Film
Film Format: 135-36 (35mm)
ISO: 320/26
Process: B&W
Remarks: KIKI PAN 320 is a traditional B&W film. Negative made in Germany converted in UK. Package designed in HK. It is a brand-new roll film, not a self-roll film with a sticker label, provides classical high speed panchromatic film result. It is available to process by most of the standard B&W developers such as Rodinal, Berspeed, HC-110, etc. it also can be processed by Monobath.
Developing Time:
| | | | |
| --- | --- | --- | --- |
| Developer | Dilution | 20°C | 24°C |
|  ARS-IMAGO Monobath |  - |  - |  10'00 |
|  Bergger BERSPEED |  1 + 1 |  11'45 |   8'30 |
|  CineStill Df96 Monobath |  - |  -  |  12'00 |
|  ID11 |  Stock |  8'45 |  6'15 |
|  ID11 |  1 + 1 |  17'00 |  12'00 |
|  ILFOSOL 3 |  1 + 9 |  8'15 |  6'00 |
|  ILFOTEC DD-X |  1 + 4 |  10'15 |  7'30 |
|  ILFOTEC LC29 |  1 + 19 |  7'45 |  5'30 |
|  Kodak D76 |  Stock |  8'45  |  6'15 |
|  Kodak D76 |  1 + 1 |  17'00 |  12'00 |
|  Kodak HC-110 |   B |  8'45 |  6'15 |
|  Kodak XTOL |  Stock |  9'30 |  7'00 |
|  Kodak XTOL |  1 + 1 |  17'30 |  12'15 |
|  R09 One Shot / Rodinal |  1 + 25 |  8'30 |  6'15 |
|  R09 One Shot / Rodinal |  1 + 50 |  21'00 |  16'00 |
|  Rollei Supergrain |  1 + 9 |  9'15 |  6'30 |