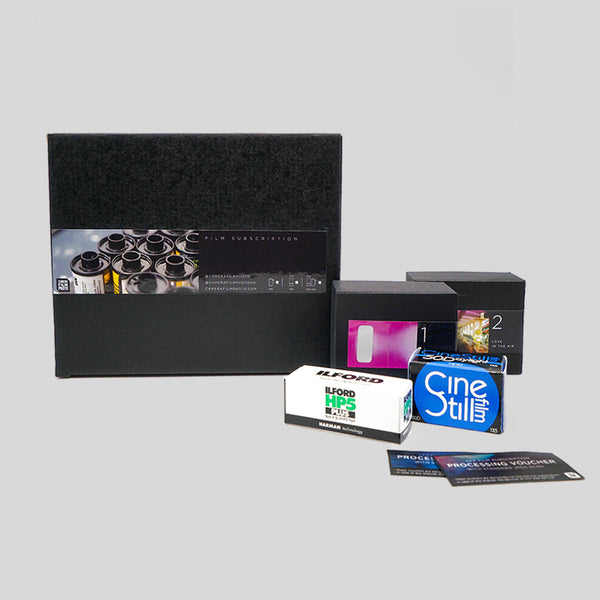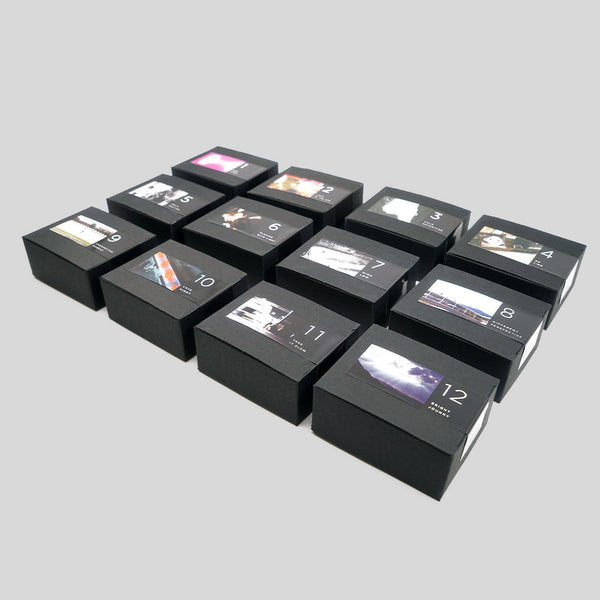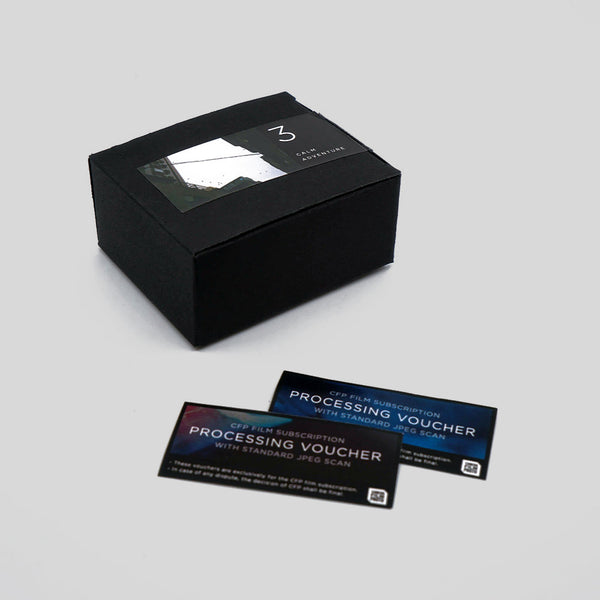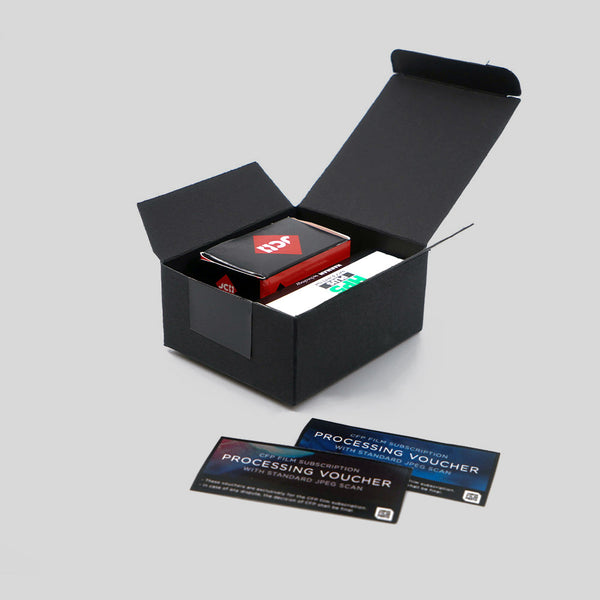 Since most of us love to try and experience various types of films, we decided to release this "FILM SUBSCRIPTION" so that one gets a sense of surprise and enjoyment of trying something different every month.
By purchasing "FILM SUBSCRIPTION," not only does this subscription include 24 rolls of films, but you will also get free processing for all the films!
Each roll of the film comes with free processing and a standard *JPEG scanning voucher; enjoy shooting the films and return your films to us by post or dropping it at our store along with your vouchers and Processing Form (enclosed in the package), then we will take care of the rest!
Free processing *JPEG scanning included. (Valid for 18 months)
The cost of a subscription may vary based on film stock availability.

Subscription choice are 135,120 and 120+135

No additional costs for the included films; you will get a total of USD$140-USD$165 worth developing for free.