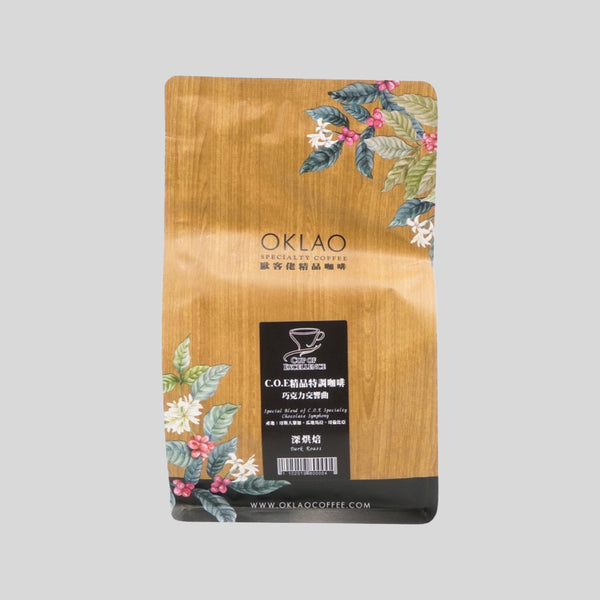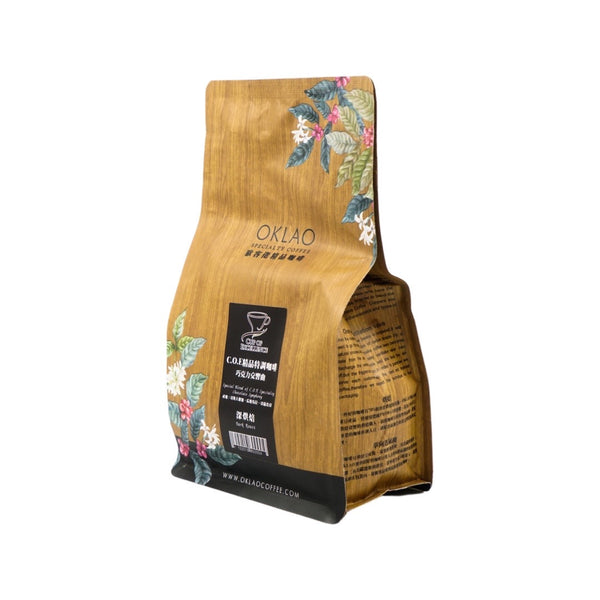 OKLAO - Special Blend of C.O.E. Specialty Chocolate Symphony (Coffee Bean - 225g)
Tasting Note: Dark Chocolate, Trees, Vanilla, Maple Syrup, Roasted Hazelnuts, Walnut.

Growing Region: Tarrazu (Costa Rica, Colombia, Guatemala)
Variety: Caturra、Catuai
Soil Type: Volcanic soil
Grading: "strictly hard bean (SHB)"
Harvest method: Man-Made Gather
Roasting Level: Dark
Roasting Location: Taiwan
Weight: 225g
Special "Cup of Excellence" series blend, chocolatey and nutty!

Cup of Excellence (a.k.a. C.O.E) is the world's most prestigious competition and auction for high-quality coffees, and its name stands for a perfect cup of coffee.

It was established in 1999 in Brazil and is the world's most famous and the authority for specialty coffee competition. It is also the most credible out of all the competition for specialty coffee. Only the best quality coffee can emerge from the rigorous assessment of both local and overseas professional coffee cuppers.

During the competition, each type of coffee will undergo at least five rounds of selection, from initial elimination and cupping locally, to cupping by selected world-renowned judges. Typically, only fewer than 30 coffee estates will survive from the 500 participating estates.