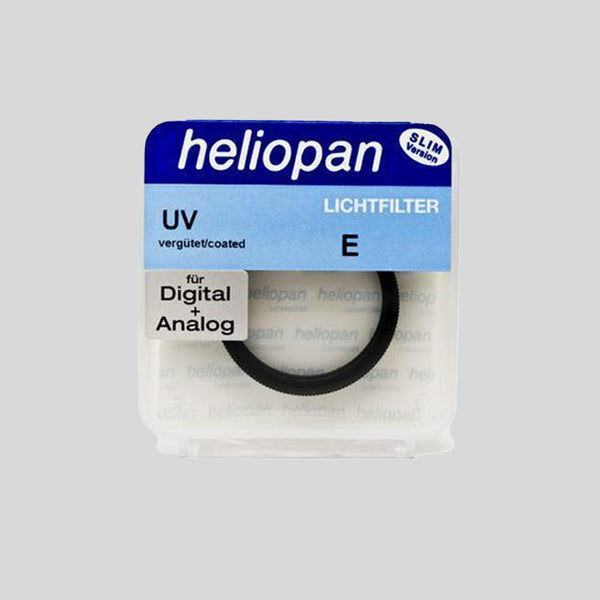 Heliopan UV Haze Black and White Filter
Made in : Germany
Diameter : 19mm - 72mm
A UV blocking filter, also known as a haze filter, is an excellent universal filter for visible improvement of exposures with all film types. It is also suitable to protect the lens from external influences and can remain attached permanently. During exposure, this filter absorbs the disruptive share of scattered light, so that a refined motif is possible despite any haze. The blurriness caused by UV radiation scattering, and the bluish tone in a motif generally occur with ocean air or in the high mountains. The colorless UV filter eliminates or neutralizes this. An extended exposure time is not required. The Heliopan UV filter is absolutely color-neutral and does not cause any loss of light!
filters the disruptive UV part of daylight
UV haze filters are suitable for both analogue and digital cameras.
creates brilliant images and can be used permanently as a front lens protection.