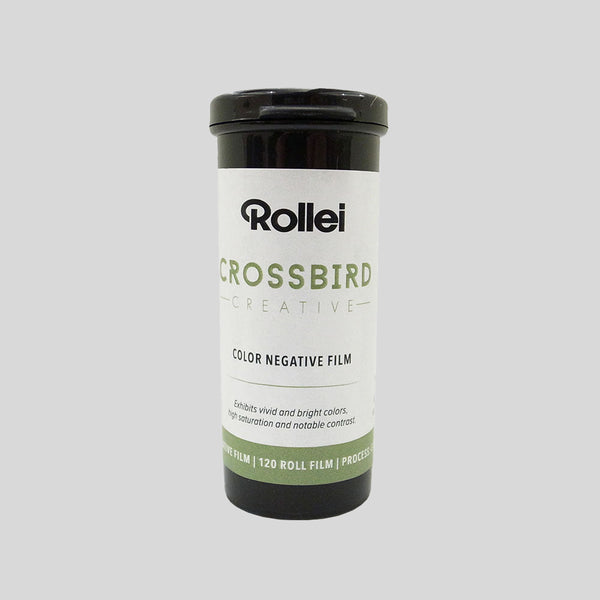 ISO Speed Rating: 200
Film Type: Colour Negative
Process: E6, C41, Standard Reversal, Cross-Development, X-Pro
Sharpness: Very high
Remarks: Scanning, Superslides, Cross-process for stunning special effects, new creative film from Rollei.
Rollei Crossbird 120 is a general purpose transparency film produced especially for cross-processing and scanning or making superslides. It excels when cross-processed as C41 film, unveiling its vibrant colours, deep blacks and perfect contrast; and is a brilliant scanning and superslide transparency film for E6 processing.
Ideal For:

Landscape
Nature
Snapshot
Portraiture
General Purpose (Indoors / Outdoors)