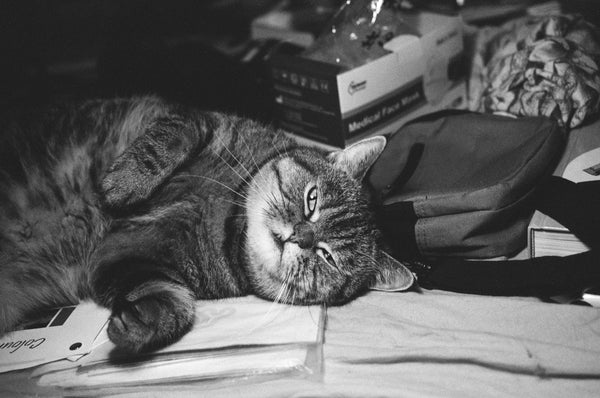 ISO Speed Rating: 200
Grain: Very Fine
Film Type: BW (Black and White)
Process: Rollei Supergrain, Rollei RLS, R09/Rodinal, ID-11, XTOL
Sharpness: Very High
Contrast: High
Remarks: Black-and-white, ISO rated speed of 200, panchromatic, colour sensivity into the near infrared spectrum up to 750nm, very fine grain, high contrast, high sharpness, aerial photography (low to moderate altitudes) for cartogarphy purposes, inudstry recording, stereo imagery, technical, continuous tone processor, rewind development, dimensional stability, penetrates atmospheric haze and interference.
Rollei SUPERPAN 200 135-36 is a panchromatic black-and-white film with very fine grain, excellent sharpenss and superb contrast. It can penetrate atmospheric haze / interference thanks to its expanded colour sensitivity (up to 750nm) into the near infrared range of the colour spectrum. Uniform distribution of panchromatic sensitivity within the visible light range allows terrain images to be recorded faithfully without using additional filters. However, yellow filters can be used to obtain a higher image contrast. They also decrease the overall film sensitivity. Variations in average gradient from 0.9 toi 1.9 are attainable during processing. Required contrasts are obtained by processing the film at the approprite development time. Rollei SUPERPAN 200 135-36's high sensitivity also means shorter exposure times, thus clearer images due to less image motion, and smaller apertures which improves sharpness across the image: Small details, image contrasts, different shades in vegetation, shorelines and shadowed areas are rendered in great detail. In addition, this film can be used to shoot in less-than-favourable weather conditions. Hence, when used for aerial photography, daily flying hours can be increased. Film process can be performed by a continuous tone processor or by hand (rewind development). The film's polyester base and back layer (designed to achieve optimum vacuum drawdown) also help ensure dimensionally stable processing.
Ideal For:
Aerial Photography (low to moderate altitudes) -- gathering, interpreting and processing information for cartography, inventory and exploration.
Industrial Recording -- plotting graphs in control and monitoring devices.
Stereo Image Recording -- airborne or ground-based facilities for production of 3D plans, maps, etc.
Technical -- stereo imagery.